Rostock Business and Technology Development GmbH
Rostock Business is the economic development agency of the Hanseatic city of Rostock that serves as the "one-stop-agency" for the largest city in North-Eastern Germany. We are a non-profit organization that works as a consultancy to assist companies with: research and matching of supplier/customer profiles, establishing contacts to local networks and consultancy in the settlement process.

Rostock Business regards itself as a structure-giving and capable service provider for making scientific competencies and research results better known and putting them into practice, and forming a joint platform for collaborations with business sector partners. Our service features contribute to increasing the integration of the Hanseatic City's high scientific potential with the economy. Together with partners, we support innovative ideas, from the origin to further development, to ultimately realisation into products and services through to marketing. With this work we want to support, in particular, the competitiveness of small and medium-sized companies, market research results and ensure sustainable jobs in the Hanseatic city of Rostock.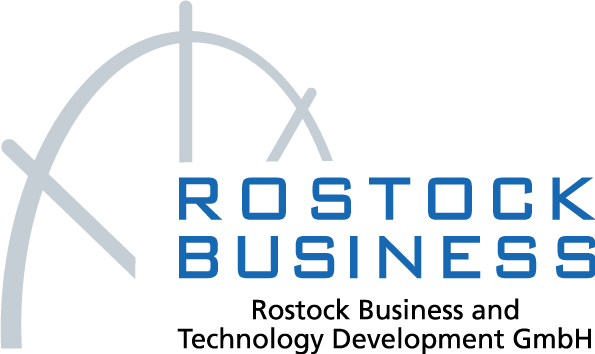 Information about the RIS3 of the partner region:
Regional level document: "Regional Innovation Strategy 2020 for Mecklenburg-Western Pomerania" (February 2013)
Legal Owner: Ministry for Economic Affairs, Construction and Tourism of Mecklenburg-West Pomerania
Web: www.regierung-mv.de/Landesregierung/wm/Technologie/Technologiepolitische-Schwerpunkte (only available in German)
Key challenges for innovation policy
The crucial weaknesses of the regional innovation system in Mecklenburg-Western Pomerania are the low level of R&D investment and the insufficient innovation activities of small and medium enterprises. Therefore, a key challenge for innovation policy in Mecklenburg-Western Pomerania is to increase the activities of research, development and innovation particularly in small and medium enterprises. By directly promoting R&D activities within local companies, the federal state supports SMEs in particular to develop new products, services and technical procedures and to bring them to relevant markets. This also involves the collaboration of companies and research institutions. By promoting joint research projects, technology-oriented networks and the commercial exploitation of scientific research results, knowledge and technology transfer should increase.
In comparing the German federal states, the performance level of application-oriented research institutes in Mecklenburg-Western Pomerania is still not enough. This deficit is doubly difficult given the low R&D industry participation in Mecklenburg-Vorpommern, since about three quarters of total R&D capability in Mecklenburg-Western Pomerania is focussed on universities and other research institutions. By giving more funds to application-oriented research, innovation capacities will be expanded. This is intended to make the knowledge of universities and research institutes available especially for SMEs.
Smart Specialisation areas in Mecklenburg-Vorpommern
Smart Specialisation areas that were selected at the regional level for Mecklenburg-Western Pomerania are:
Energy and climate

Sustainable production techniques and new materials

Health / life sciences

Food industry

Mobility

Information and communication technologies.
Main objectives of the RIS3
The Regiona
l Innovation Strategy 2020 for Mecklenburg-Western Pomerania aims to further Mecklenburg-Western Pomerania's research and technology profile and impose priorities in funding policy for the coming years. In its final version, the strategy details twelve focal points:
Concentrate future regional technology policies on the abovementioned six "areas with future potential"

Establish and maintain the regional strategy council's central role in determining the general orientation of future regional technology policies

Co-finance promising projects that receive funding from the national level

Continue to support co-operative projects with regional subsidies,

Continue to leverage federal support for small- and medium-sized enterprises

Provide risk capital for research and development

Establish two centres of competence for R&D and innovative technologies

Support the future expansion of technology parks

Support IPR strategies at regional universities and public research institutions as well as the concrete regional valorisation of their scientific results

Establish a communication platform for regional research and development

Launch an "innovation offensive" in the craft sector

Support product innovation in the "areas with future potential" through specific competitions for funding

.



Funding
Small and medium enterprises usually lack the money for their own developments. They need financial assistance and close contacts with research institutions. With 168 million euros for industrial research and development, the promotion of collaborative research in the structural fund period 2014-2020 is a key focus in Mecklenburg-Western Pomerania.
The funding is divided in five measures:
Research and development projects as

single operational projects

and collaborative projects




Feasibility studies




Commercial protection rights activities by SMEs




Innovation advisory services and innovation support services and




Process innovation.



Additional funding is available and assigned from different EU programmes & national budgets. In addition, Mecklenburg-Western Pomerania has initiated a venture capital fund for young innovative companies. This venture capital fund has a volume of € 10 million to alleviate seed money funding.

Information about the RIS3 monitoring of the partner region
The Northern German region Mecklenburg-Vorpommern has six main S3 priorities it focuses on these days: 1) Mechanical engineering and construction; 2) Health Care and Life Science; 3) Energy and Climate and 4) Nutrition 5) IT and 6) mobility.
The implementation of the strategy related to these six thematic areas is implemented, evaluated and monitored under the main responsibility of a Strategy Council for Economy and Science and its working group. Both have been established in 2010 for elaborating the regional strategy and for steering the implementation process, which also includes the monitoring of this implementation. It comprises of delegates of the state:
Three Chambers of Commerce;
Two regional Chambers of Crafts;
Five relevant universities;
The non-university research institutions
One representative of the technology parks
One representative of the state Ministry of Economics
One representative of the state Ministry of Energy
The presidency is held by the state secretary of the ministry for economics. The coordination of the RIS3 monitoring within the strategic council is implemented by the Ministry of Economics.
With this organizational structure, the council is enabled no only to monitor the implementation of the strategy and to oversee related demands, but also reflects on alignment of the strategy to new technological and socio-economic trends. In case adaptations turn out to be recommendable, the strategic council's working group prepares related council's decisions.
The working group is supported by subordinated working groups, so called strategy groups, which, accordingly, also support the RIS3 monitoring work of the council. These subordinated working groups prepare the work of the council, push the strategic work in the identified future fields and provide SWOT-analysis related to the future fields. The monitoring work implemented this way is based on the following jointly agreed upon outcome indicators:
R&D-intensity, measured as all over expenses for R&D-activity in relation to GDP (gross domestic product) an as number of R&D personnel related to number of working population.
R&D-Infrastructure (Number of R&D-Personnel in the public sector in relation to labor force)
Dependency on public R&D-activity (Personnel in public R&D in % of total R&D-personnel)
Excellence in R&D (public third party funds (DFG/found. per Professorship)
Intensity of technology transfer (business third party funds per Professorship
Intensity of R&D-cooperation (number of business participating in R&D-cooper.)
Innovator rates (businesses with product/process innovation)
Employment shares in technology intensive sectors
Patent activity (patent per 100,000 inhabitants)
Business creation activity in technology intensive sectors
Export quota
The RIS3 infrastructure as summarized here has proven to be well-functional and suitable for the RIS3 monitoring needs over the last decade. The related RIS3 monitoring structure has ensured a continuous assessment of the middle and long term effects of the strategy implementation. This includes surveys on qualitative aspects implemented in the form of expert interviews, target group surveys etc. Beyond this qualitative approach, the Strategy Council can refer to an efficient monitoring system based on the proven systems used for the ERDF for mid-term evaluation and ex ante evaluations of funded measures. Here, the indicators pre-defined by the ERDF are used which results into a focus on the question of reasonable spending of provided funding and on why the provision of funding is recommendable in the single specific cases.