Series of transnational delegation trips started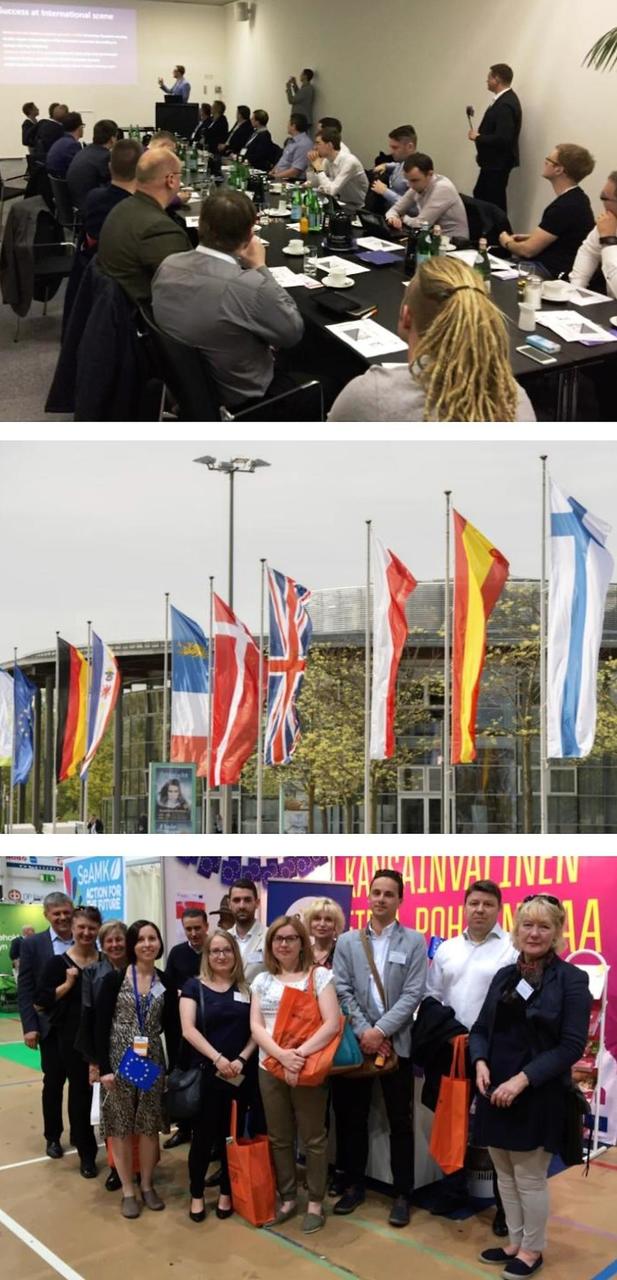 The first three transnational delegation trips have been successfully conducted by the EmpInno partners. One aim of the project is to create opportunities for innovation actors to cooperate in RIS3-priorities (or sectors), in which the competencies of the partner regions overlap.
Consequently, the Kiel Business Development Agency organised an exchange and matchmaking event of more than 20 ICT stakeholders alongside the CeBIT in Hannover, the first of its kind within the project. Despite the induced cooperation, the city of Tartu also presented its strengths and portfolio for ICT at the booth of Schleswig-Holstein and increased the visibility and potential linkages to other cities and regions.
In May the City of Rostock hosted the second delegation trip held for the partners focusing on maritime industries. The sixth Future Conference Wind & Maritime saw especially the intensive exchange of Finnish partners and stakeholders with German counterparts on developments in the Onshore and Offshore Wind Energy Market, including global players – a cooperation initiated and intensified within EmpInno.
Seinäjoki in Finland, namely the Farmari exhibition, was the destination for a delegation trip of stakeholders of the priority food. Project partners and key players from different Polish, Latvian and Finnish regions exchanged and had a matchmaking event. The participants also experienced a study visit that led to inspiring ways of commercialization and internationalization – challenges that several producers in this priority face in medium sized cities and regions.
The delegation trips were supported by the Enterprise Europe Network in close collaboration with the partners as well as specific networks, a recipe that proves successful for the initiating of innovation cooperation. The next transnational delegation trips are under development, aiming to finally develop synergy and empowerment concepts for different target groups.
Copyright @ Kiel Business Development, Rostock Business, Regional Council of South Ostrobothnia