Partner meeting in Rostock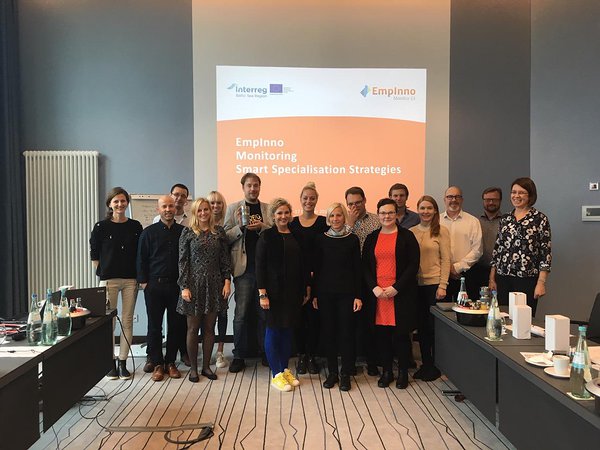 EmpInno Monitor S3 lead partner Rostock Business and Technology Development GmbH hosted the 1st project meeting in Rostock, Germany, 15-17 October 2019.
EmpInno Monitor S3 project's main objective is to "develop and test innovative monitoring elements and therefore to improve the monitoring systems of the smart specialisation strategies". The project will cooperate with the BSR S3 Ecosystem platform.
During the 1st project meeting all partners presented the current state of their S3 monitoring system and the need for adjustment. Then there were discussions on RIS3 monitoring challenges, which was followed by the interactive working session and all partners worked on concrete ideas of their testing approaches/tools in order to specify the activities in the RIS3 Monitoring Testing Plans.
See related news