Intensifying R+D transfer in the Lubelskie Voivodeship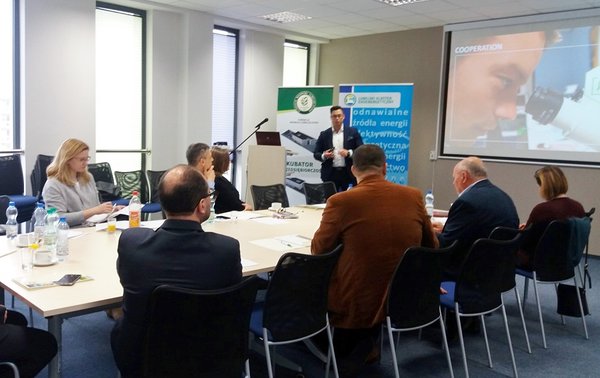 In November 2017 the Foundation for Lubelskie Development organised two workshops on the promotion of research and development cooperation between enterprises and universities in the regional smart specialisation renewable energy and improvement of energy efficiency. The workshops were attended by 29 representatives of enterprises, universities, research and development units, regional government and business organizations from the Lubelskie Voivodeship. During the two workshops, discussions on the development of R & D cooperation between entrepreneurs and universities were held. Two companies presented their experiences in cooperation with universities. Additionally, the University of Life Sciences in Lublin, the Lublin University of Technology and the Institute of Agrophysics of the Polish Academy of Sciences in Lublin presented their services, offers and possibilities of entrepreneurs´ participation in the HORIZON 2020 programme.
During the workshop, the participants discussed the possibility of adapting Finnish good practices in Lubelskie Region: a practice regarding the organisation of events during which participants are working in interdisciplinary teams to develop new solutions for existing industry problems, as well as the idea and assumptions of the Mobile Monday & Incubators @Tartu project. The idea of the project is to initiate and intensify cooperation between entrepreneurs and universities in searching for innovative solutions. During the workshops also the method of creative solutions for innovative products – design thinking – was presented. This methodology will be used in the next stage of project implementation for finding innovative solutions to problems hindering the development of cooperation between entrepreneurs and universities identified during R & D workshops organised as part of the EmpInno project in Lublin.